Connect Groups: 9:30 am | Service: 10:45 am | Broadcast: 11:15 am
If you are a guest or a first time visitor on our page, we want to welcome you to a little look into Barrington Ridge. Feel free to contact us at any time and we hope to see you at church soon!
Want to join us? Make sure you are kept up to date with our calendar and our Event Schedule. We make sure we keep it up to date so you can join us at our next event.
​
See you there!
Christmas Eve
Live Broadcast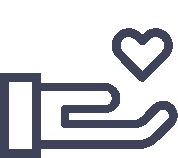 "Whoever is generous to the poor lends to the lord, and he will repay him for his deed."